The Signorelli Company Breaks Record for the Leukemia and Lymphoma Society
December 01, 2020

Over $1 Million Raised for the Light The Night Walk in Montgomery County

Danny Signorelli, CEO of the Signorelli Company, chaired the Light The Night Montgomery County, raising over $1 Million for blood cancer research and support for the Leukemia and Lymphoma Society (LLS).
"It was a true honor to lead such motivated team this year, as we celebrated and honored those affected by blood cancer", said Danny Signorelli. "From the executive committee, to the individual participants, corporations, and teams, everyone came together to make a huge impact. I am particularly proud of the team members at the Signorelli Company family who not only contributed themselves, but got outside of the box to come up with clever ways to raise even more money – from curse jars to cornhole tournaments and bake sales, no stone was left unturned."
Though several of the Signorelli Company team has been involved with LLS, this was the first year the firm participated as a corporate team for the beloved charity. In doing so, the Signorelli Company raised over $275,000, a record for any rookie team for LLS, and the top corporate team in the nation!
"With so much going on this year, I am incredibly proud of our team's hard work to raise so much and for each of the vendors who so willingly donated toward this wonderful organization," continued Signorelli. "On behalf of myself and the entire team, I would like to thank each of them for bringing us all one step closer to finding a cure to blood cancers".
A heartfelt thank you goes out to everyone who contributed including the following corporations:
ABC Supply Co, Inc., ABHR, Adam Scheid Masonry Contractor, LLC, AFP Alarm & Detection, Allegiance Bank, Allpoints Land Survey, ASGI, Benchmark Mortgage, Big Tex Air Conditioning, Blake & Associates Realty, Bleyl, Blue Sky Marketing, Braun Intertec Corporation, Builders Post-Tension, Celestial Displays LLC, CITOC, CJ Trunk, Coats Rose, Community Bank, Cornerstone Home Lending, Costello Inc, Dannenbaum Engineering, DEKO Creative, DPIS Builder Services, ECS Texas, Encino Estates, Federal Maintenance Services, Inc., Firetron Inc, Fly, Four and One, Hardware Resources, Houston Sign Company, IES Residential, ISC Building Material, Jabba Communications, Jackson Walker, Joslin construction, Kendra Scott, Keto A.I, Lake Management Services, LDC Gas Company, Les Con Plumbing, LG Electrical Services, MC Surfaces, META Planning + Design, Minuteman Press, Osborn & Vane Architects, Inc., Owlie, Palm Desert Bike Rentals, Pinewood Market, PJS, Precision Utility, Principal Services, Ltd., Prism Renderings, Quanta Services, Regions Bank, RFS Houston Carpet Services, RockhopperX, Sammons Construction, SAV Paint and Drywall, Signco America, SMC Consulting, Inc., Solid Foundations, Southside Bank, Southwest Sales, Space City Construction, Inc, Spirit of Texas Bank, Storm Water Solutions, Team Marathon Fitness, Texas Advertising, Texas First Bank, Texas Mounted Patrol Security, The First State Bank, The Strong Firm, Trust Bank, Trustmark National Bank, US Bank, Utility Tax Service, Veritex Community Bank, Wakefield AV & Cabling, Westco Grounds Maintenance, WorkSpace Resource, Inc.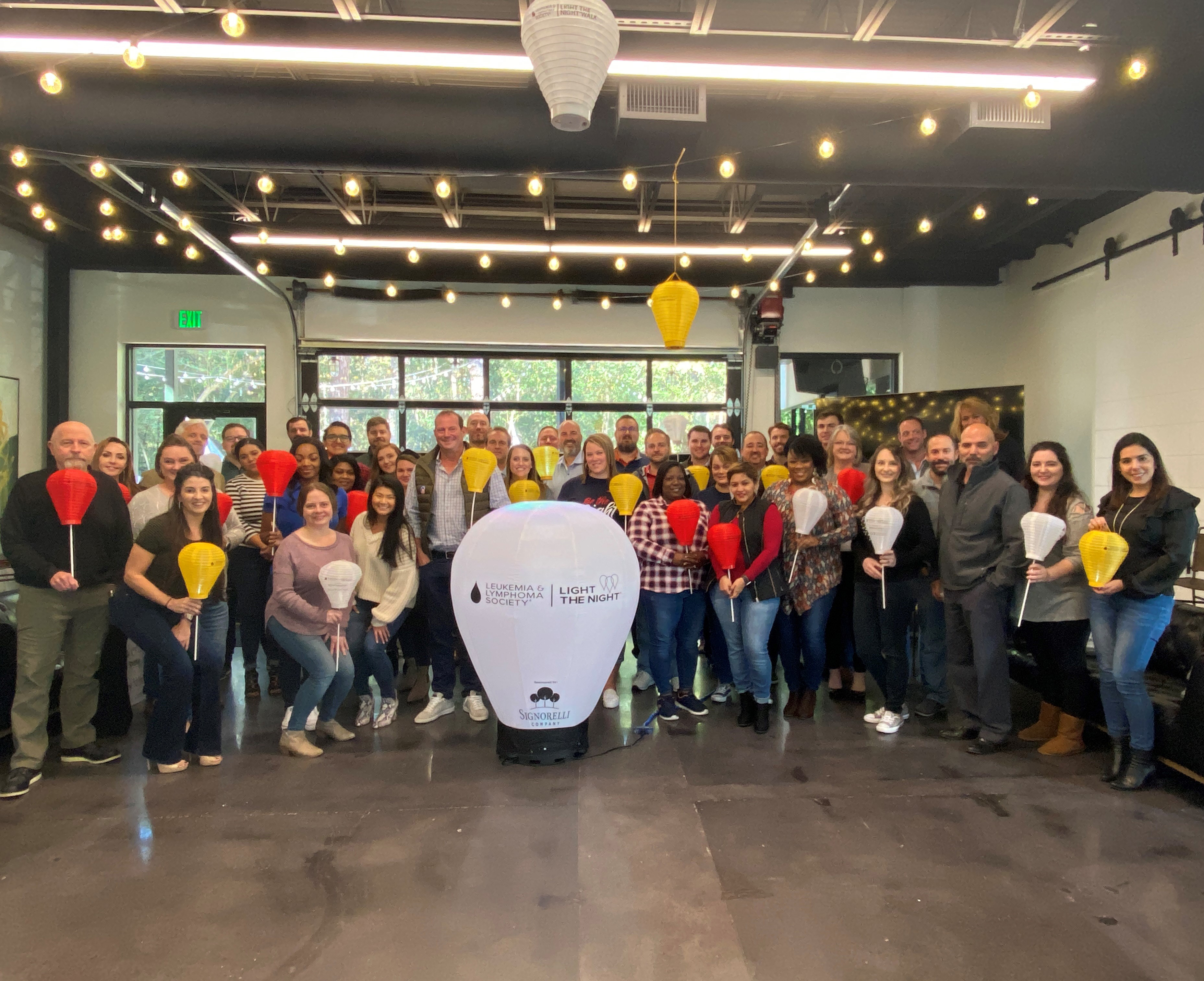 The Signorelli Company
For over twenty-five years, The Signorelli Company, founded by Danny Signorelli, has developed and built the finest places where families can live, work, shop and play. Diversified in all aspects of real estate, from single-family and multi-family to retail, commercial, recreational properties, land development, and mixed-use projects, The Signorelli Company is recognized as a leader in Texas and Oklahoma, and is one of the largest privately held development companies in the State of Texas. The company is headquartered in The Woodlands, TX.